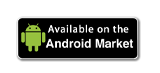 Introducing
Snapfinger Mobile
The easiest way to order food
from your favorite restaurants
Features Include:
Over 500,000 Restaurants -
Find any restaurant in North America
Convenient GPS restaurant locator
Search by restaurant name, cuisine, food item
One click re-order of your favorites
Complete menu and item selections
Select pick-up time and date
Pre-payment with credit card
Order confirmation via text and email
Call and order from ANY restaurant
"Tell Me" feature to request interactive menus
Mobile App Reviews
Great app
by edxyz
Easy to use. Great for finding restaurants near me. No more waiting in line for takeout!